Ralph Cox has specialised in contentious intellectual property matters, particularly patent litigation, for over twenty years. He is independently recognised by a variety of industry publications as one of the UK's leading patent lawyers.
Ralph's practice covers all aspects of intellectual property, both contentious and non-contentious, and all industry sectors.  He has thus litigated patents, trade marks, designs, confidential information and licensing and other IP contractual disputes before the Patents Court, High Court and Intellectual Property Enterprise Court (IPEC).  He has also worked with attorneys on a range of patent, design and trade mark matters before the European Patent Office, UK Intellectual Property Office and OHIM and has regularly coordinated international IP litigation where multinational companies are involved or the infringing activities extend beyond the UK. Within the patent field, Ralph's focus is on life sciences, advising clients on matters such as freedom to operate, research exemptions, litigation strategies and contractual issues as well as conducting litigation itself.  He also advises clients on transactional and regulatory matters and carries out due diligence exercises on product acquisitions and fund raisings. Ralph is recognised as a leading practitioner for patent litigation, and IP generally, in legal directories such as Chambers UK and Global, Legal 500, Super Lawyers and Intellectual Asset Management's Patent 1000.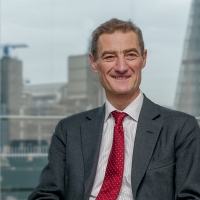 Listings & recommendations
Legal 500 2015 - 'The 'experienced' Ralph Cox is 'very calm under pressure'.

Chambers UK 2016 - An esteemed patent litigator with a strong record on behalf of life sciences and precision engineering companies. He is clear, fluent and authoritative on the law, particularly good on procedural matters.